I apologize for the long lapse in my postings. We have been very busy and it's hard to find a chunk of time to post. Sometimes when I have a free moment I just want to sleep or do nothing at all. But I'm here today to bring you up to date on Lily and her continued progress.
Since my last post (August 1st) we have packed in a lot of family activities in between Lily's daily therapies. One of Lily's favorite summertime activities is going to the beach and searching for sand crabs. So we managed to go to the beach a few times and do just that. We dug up the sand crabs and then put them in Lily's hands and let her feel them scurry around and tickle her. We also built sand castles on her legs and feet while buring her sister; she especially liked that!
We made a couple trips to Mammoth in August. We went up a for long weekend with Dawn (one of our nurses) and Lily's lead therapist's family, The Erdmans (Brian, Gina, Sydney, Morgan & Owen). We had a ball fishing from a pontoon boat on Lake Mary and enduring a hail storm. We also rode up the gondola to the summit (11,000+ ft.) to take-in the breath taking views. And of course took long walks and just enjoyed the clean mountain air.
Two weeks later we took another trip up to Mammoth just the four of us. We had a hilarious fishing excursion with Dad catching a 6 lb. Rainbow Trout. It was a comical family effort getting it in the boat. Overall we had a relaxing time; it's always nice to get away from the daily regimen of therapies at home.
Lily has also returned to weekly therapeutic horseback riding. We had to take several weeks off to allow her incision to heal (from the removal of her infected Baclofen pump). Speaking of her surgery, Lily has healed nicely. She doesn't seem to have any discomfort and it's so nice to squeeze her belly without feeling the hockey puck-sized metal pump. In the hospital when the pump was first removed Lily was having a lot of spasticity and increased tone leaving us feeling deflated and very discouraged. Her doctor even bumped up her 12-week follow-up appointment to 6 weeks because she said we will be discussing implanting another pump. Well, we are THRILLED to report that since returning home Lily's tone has decreased and Jim and I have even started decreasing her oral Baclofen. We have NO plans to implant a new pump . . . thank you God for answering our prayers!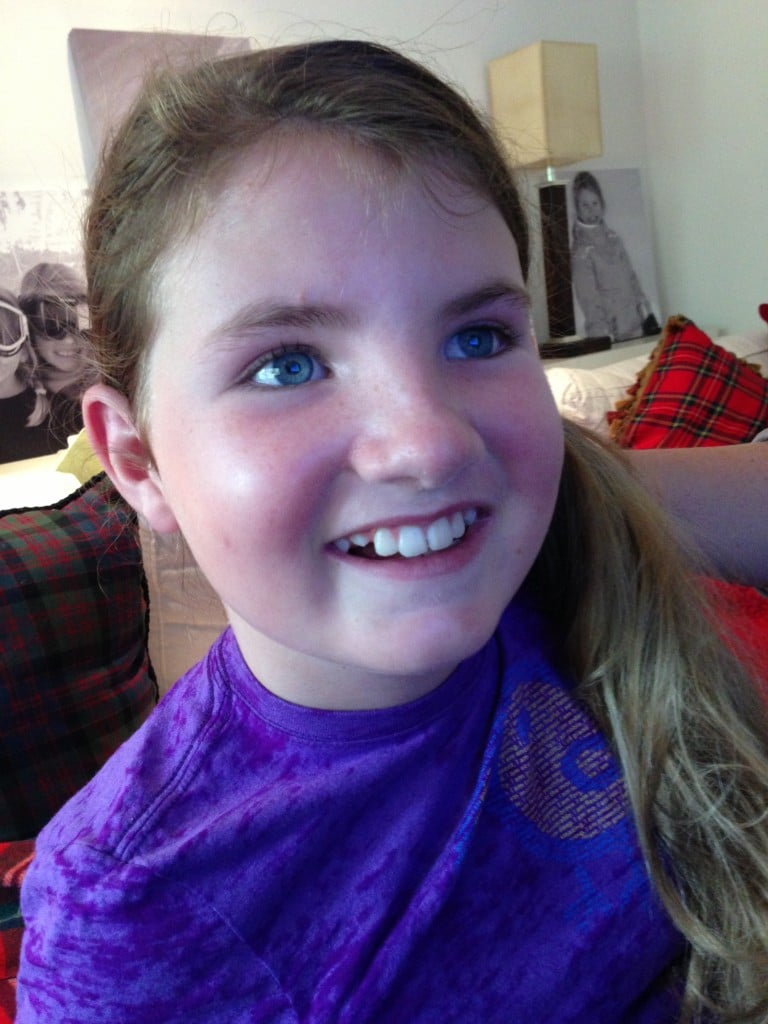 We also made a trip to SeaWorld with the extended family. SeaWorld has always been one of Lily's favorite destinations; it's what has inspired her to want to be a Marine Biologist someday. And of course we've had many warm days in our pool; Lily is even riding down the waterslide with Dad. We've even enjoyed a few harbor cruises on Grandpa's boat.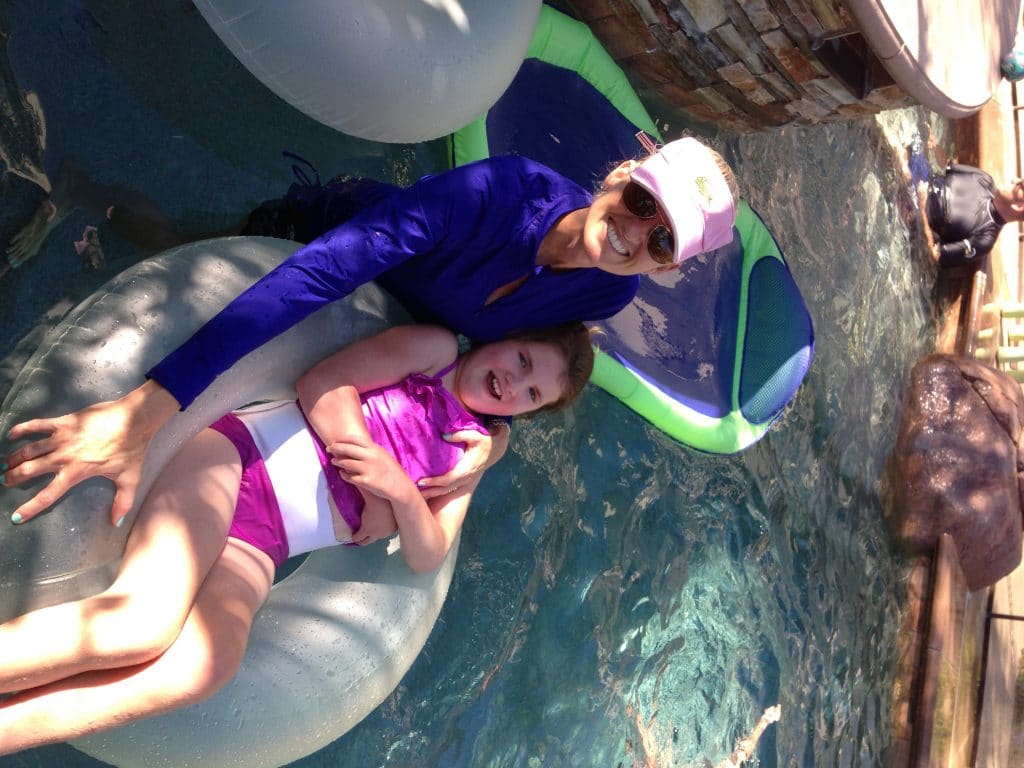 Overall Lily is doing very well. She has not had any heart events and she continues to regain more movement and control in her body. Several weeks ago for the first time Lily was able to reach up for a ball, grab it, turn her hand over and let it go in my hand. It was amazing! She is starting to have a normal responses to tickles on her feet and underarms. Her arm and leg strength are improving and although it will never improve as fast as we'd like we're grateful that she is progressing.
Along with Lily's physical, occupational, speech and hippo therapies we continue with alternative therapies as well; Chi Joung and Cranial Sacrum and massage. Add reading, going on walks, visiting with family and friends, spending time outside, lots and lots of love and affection and PRAYERS from EVERYONE it's no wonder she's doing well. And today we are going as a family to the school picnic . . . quite a milestone from a year ago when Lily was in PICU in Long Beach. It's a blessed day.
Thank you for your endless love and support.
God Bless,
Leslie
PS. I will follow up with posting some videos (once I figure out how to).